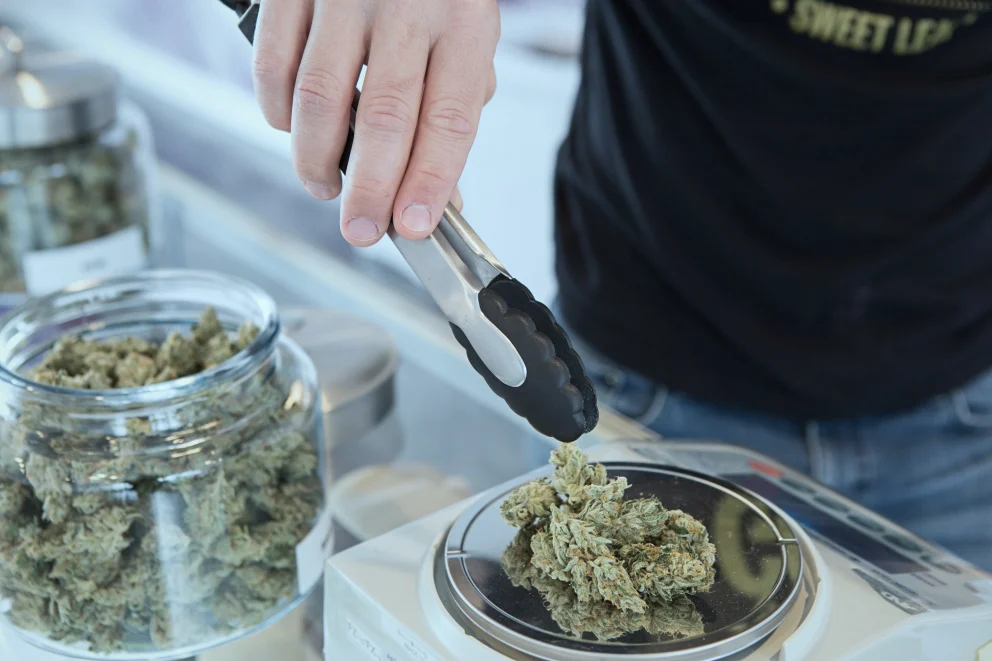 States like New York and New Jersey have fully legalized recreational cannabis, their goal being to capitalize on the medical benefits and potential profits of a budding cannabis business. However, cannabis remains illegal federally so understanding Pennsylvania weed laws is important for state residents to be sure they're not doing anything illegal.
The key to understanding cannabis law is to familiarize yourself with how cannabis can be legalized and to keep an eye on any potential changes from pending legislation. This post will cover the state of marijuana laws in Pennsylvania and explain how to get your medical card in Pennsylvania. While the United States has not formally legalized cannabis, states decide how they want to handle the herb in their own legislation. What is the state of Pennsylvania medical marijuana?
Before we cover the specific laws of Pennsylvania let's review how cannabis can be legalized.
How Do Cannabis Laws Work?
Marijuana legalization requires more than just the passage of a single law. The law is very nuanced and requires some laws be rewritten and an infrastructure built for an entirely new industry. Before marijuana can be sold, a system must be established to legally disperse it.
How much will states tax their new marijuana products?
What health conditions qualify for medical marijuana?
Who can open a dispensary?
Will legalization cover recreational cannabis use?
While many residents may simply want cannabis to be legalized, a system be put in place before states can open up their governments to cannabis sales. States can vary in their approach. Some start by legalizing CBD or low-THC oil, others pass medical marijuana outright and some even let smoking weed and edibles remain illegal.
There are three levels of weed legalization. The legalization of medical marijuana, recreational cannabis, and the decriminalization of cannabis possession.
Medical marijuana legalization allows patients with approved medical conditions to legally obtain, possess, and use cannabis. States decide the conditions, approve the doctors that can give medical prescriptions, and decide how medical cannabis can be distributed (i.e. who can open a dispensary, where they can be built, and the taxes on cannabis).
With legalized cannabis, potential dispensary owners must fill out elaborate applications. States establish whole registries of patients and regulate which doctors can provide prescriptions. What can delay the legalization process is the need for these systems to manage medical or recreational marijuana.
The second form of legalization allows for recreational cannabis. This removes cannabis as a controlled substance and reduces its illegality to the same level as alcohol or cigarettes, regulated but not criminalized. Laws govern the use, misuse, production and distribution of cannabis products.
With legal recreational cannabis, people can purchase marijuana if they are of age and show proper identification. There can still be laws governing who can grow and sell cannabis.
Decriminalization might sound like legalization but it actually downgrades cannabis penalties. Cannabis remains a controlled substance, but possession, in states or cities who've passed decriminalization potential punishments like jail time or felony charges are downgraded significantly.
Decriminalization is much easier to implement. It often only involves subtle changes to laws, specifically punishments, rather than creating the whole new laws required to manage an entire cannabis industry.
Some cities have decriminalized cannabis while their state governments have not quite made any changes statewide. One major push for decriminalization is people can often be excessively prosecuted for a substance that's legal in other states or even be racially profiled and arrested for what others might only receive a warning.
President Joe Biden released a statement about marijuana reform. He outlined how he pardoned people federally charged with marijuana-based crimes, encouraged states to do the same, and discussed his plans to revisit marijuana's status as a controlled substance. Until then, it's completely managed on the state level.
Join over 100,000 patients who have chosen Green Health Docs as their medical cannabis doctors. We have a 99% approval rate and offer a 100% money back guarantee!
Is Weed Legal In PA?
Currently, cannabis remains illegal in Pennsylvania. If someone legally purchases cannabis in New York or New Jersey it still is a crime to possess, consume, grow, or sell marijuana in Pennsylvania.
Medical marijuana is legal for approved medical patients in Pennsylvania. They are legally allowed to obtain and use cannabis with proper patient certification.
Is Marijuana Legal In Pennsylvania 2023?
Marijuana is only legal medically in Pennsylvania. On April 17, 2016, Governor Tom Wolf signed Senate Bill 3 legalizing the medical use of cannabis and establishing Pennsylvania's medical marijuana program.
If you'd like to get your medical marijuana card in Pennsylvania, start by clicking here.
Pennsylvania Weed Laws
As far back as 2014, cities in Pennsylvania have independently decided to decriminalize possession of up to 30 grams of cannabis. Special consideration is often given to first time offenses and they only require a $25-$100 fee.
The cities in Pennsylvania that have decriminalized cannabis possession include:
Philadelphia
Pittsburgh
Harrisburg
State College
York
Erie
Allentown
Bethlehem
Lancaster
Steelton
Delaware County
Carlisle
Doylestown
In January 2015, Constable Ed Quiggle, Jr. of Sunbury Pennsylvania signed the Compassionate Medical Cannabis Reform Resolution. This made it so his department would not enforce or cooperate in the enforcement of any attempts to prohibit, penalize, or criminalize the possession, cultivation, or use of medical cannabis, hemp, cannabinoids, and other illegal or experimental drugs.
Former governor Tom Wolf was a big believer in legalization. He signed House Bill 163 into law October 24, 2018 which repealed the "Smoke a joint, lose your license" law. This law made possession of cannabis or any other illegal drug punishable with a mandatory six month driver's license suspension.
In addition to the repeal of this law, Wolf made multiple attempts to convince Pennsylvanian lawmakers to legalize cannabis. He started a statewide listening tour in 2019, and even formally held multiple press conferences encouraging legalization.
More recently, House Bill 1080 is up for a vote in the 2023-2024 session and would legalize recreational cannabis and have it sold in state-run stores controlled by the Liquor Control Board.
Governor Josh Shapiro's first budget proposal of 2023 included estimates for a recreational marijuana market beginning in January 2025. It projected about $16 million in tax revenue the first year, $64 million in 2026, $132 million in 2027 and more than $188 million in 2028. This estimate is based on a 20% tax on the wholesale price of marijuana products sold through a legal framework.
Given it's the only state in its general area to still not have legalized recreational cannabis, it does seem like recreational cannabis in PA may be inevitable. Time will tell exactly when and how Pennsylvania will legalize cannabis and how long it will take to roll out.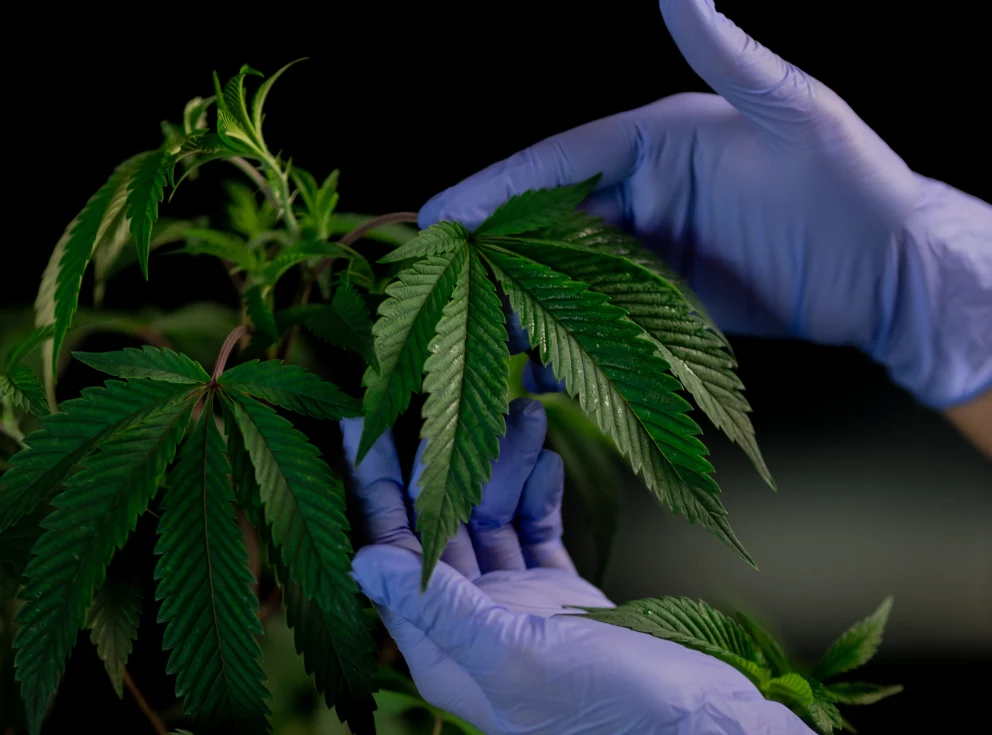 Photo by Kindel Media
How To Get A Medical Marijuanas Card In PA
Currently, one can legally obtain medical marijuana after seeing a doctor and having an official diagnosis for an approved condition. When diagnosed, a doctor can recommend medical marijuana and patients can apply for their medical marijuana card.
If you need help finding a doctor or want a simple way to get your medical card in PA click here.
The current list of approved medical conditions for medical marijuana in PA are:
Amyotrophic Lateral Sclerosis
Anxiety Disorders
Autism
Cancer, Including Remission Therapy
Chronic Hepatitis C
Crohn's Disease
Damage To The Central Nervous System (Brain-Spinal Cord) With Objective Neurological Indication Of Intractable Spasticity, And Other Neuropathies
Dyskinetic And Spastic Movement Disorders
Epilepsy
Glaucoma
HIV / AIDS
Huntington's Disease
Inflammatory Bowel Disease
Intractable Seizures
Multiple Sclerosis
Neurodegenerative Diseases
Neuropathies
Opioid Use Disorder
Parkinson's Disease
Post-Traumatic Stress Disorder
Severe Chronic Or Intractable Pain
Sickle Cell Anemia
Terminal Illness
Tourette Syndrome
Consequences Of Getting A Medical Card In Pennsylvania
One major consequence of getting a medical marijuana card in Pennsylvania is that you cannot legally possess a gun license. Since marijuana is still a federally controlled substance some states limit their gun laws.
Pennsylvania Consolidated Statutes Chapter 18, Section 6109(e)(1)(xiv) clarifies it is illegal for medical marijuana patients to "apply for, possess, or renew a Pennsylvania License to Carry Firearm (LTC)." If you have a current open-carry license, you won't be able to renew it as a medical marijuana patient. If you already have a gun, you have 90 days to surrender your weapon.
Luckily, if you are a medical cardholder, you are protected from discrimination from an employer under the Pennsylvania Marijuana Act (Act 16). This is not carte blanche to smoke at work but can protect you if you test positive for marijuana at work.
How Much Can You Buy At A Dispensary In PA?
Patients can purchase at most a 90-day supply of cannabis at a dispensary. If you purchase the full 90-day supply you cannot purchase additional cannabis in that period.
The only available products for purchase currently are:
Marijuana flower (for vaporizing not smoking)
Capsules
Vaporizers
Tinctures and liquids
Oils
Topicals
It is illegal to smoke weed flower in Pennsylvania; the law requires medical marijuana to be vaped.
Are Edibles Legal In Pennsylvania?
Edibles and smokable cannabis remain illegal. SB 538 which is up for a vote in 2023-2024 may reverse the illegality of edibles and incorporate them into the medical marijuana program. However, at present it remains illegal to buy and sell edibles.
Final Thoughts
Many states are quickly establishing robust medical and recreational cannabis programs to not just keep up with the times but capitalize on the cash cow that is cannabis. With local states offering fully legal cannabis, it's surprising Pennsylvania has not fully legalized cannabis.
That being said, even with legal recreational cannabis it can be beneficial to have a medical marijuana card if you use cannabis for a medical condition. If you'd like to get your Pennsylvania medical marijuana card click here for help.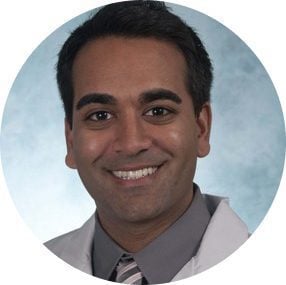 This article has been reviewed by Dr. Anand Dugar, an anesthesiologist, pain medicine physician, and the founder of Green Health Docs. Graduating from medical school in 2004 and residency in 2008, Dr. Dugar has been a licensed physician for almost 20 years and has been leading the push for medical cannabis nationwide.