USA cannabis strains have made a significant impact on the hybrid market by introducing new and exotic flavors. These strains have delighted cannabis enthusiasts with their unique and intense aromas and tastes.
What Makes USA Strains So Popular?
Many wonder why USA strains have gained such popularity in recent years. While hybrids started gaining popularity in Holland during the 80s and became the norm in the following decades, the USA has taken the lead in recent years.
The success of USA strains can be attributed to their terpene profile, which determines the aroma and flavor of each strain. These strains have surprised consumers with their original and intense flavors.
Although some USA strains may not yield high quantities, cannabis enthusiasts choose them for their exceptional quality and strong aromas.
The Most Acclaimed USA Strains
The modern hybrid industry originated in California, USA. California is where the first stabilized hybrid, Skunk 1, was created, along with legendary strains like Haze.
Some of these strains were later moved to Holland, where they were stabilized and bred, resulting in popular strains like Amnesia, Jack Herer, and White Widow. Dutch strains dominated the market for a long time due to their strength, yield, flavor, and stability, making them the go-to choice for growers worldwide.
However, in recent years, US breeders have impressed consumers with unique flavors such as Diesel-like strains with a characteristic "diesel" flavor, exemplified by OG Kush, and creamy dessert-like flavors found in strains like Wedding Cake and Cookies. These strains prove that there are still new flavors to discover and enjoy.
A Guide to the Most Delicious Strains on the Market
Choosing the right strains for outdoor grows can be challenging. To help you make your selection, we have compiled a list of our favorite USA strains known for their outstanding flavors.
Mimosa x Orange Punch: Continual Evolution
This strain, created by Barney's Farm, aims to satisfy even the most discerning consumers. With a terpene profile that includes high levels of Limonene, Linalool, and Caryophyllene, Mimosa x Orange Punch offers a unique flavor combination of orange and caramel with citric undertones. Its aroma becomes especially intense towards the end of the flowering period, making it advisable to grow in discreet areas.
Mimosa x Orange Punch is a hybrid of Mimosa, known for its citric tones and energetic effect, and Orange Punch, which contributes the orange flavor and relaxing cerebral effect. This strain produces dense, resinous buds with THC levels of up to 30%. It provides a balanced high, suitable for daily and nightly consumption, and may help with pain and anxiety relief.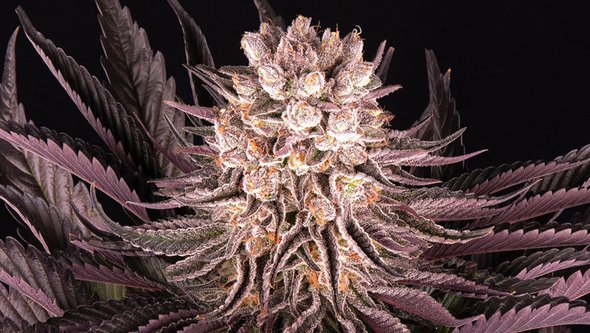 Pineapple Fem: A Tropical Fruit Cocktail
This strain by Seedstockers offers a surprising pineapple and tropical fruit aroma and flavor with a diesel undertone. It originates from Super Bud by Ed Rosenthal and is known for its vigorous growth and potent effects, providing a pleasant and relaxing sensation.
Pineapple Fem not only offers intense flavors but also produces massive yields, making it a great choice for those seeking unique USA flavors without compromising on yield.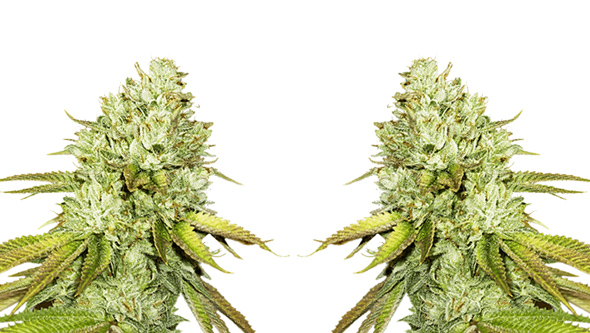 Red Strawberry Banana Auto: Premium Flavors in Record Time
Red Strawberry Banana Auto by Sweet Seeds is an autoflowering hybrid known for its delightful flavor and fruity aroma. It is a cross between Strawberry Banana and a select Red Poison Auto strain.
Despite the misconception that autoflowering strains produce inferior aromas compared to feminized strains, Red Strawberry Banana Auto challenges this notion. It offers a strong, sweet, and fruity aroma with a distinct strawberry and banana flavor. It also has hints of mature berries and a long-lasting flavor.
Red Strawberry Banana Auto provides a balanced effect that induces relaxation and happiness. It is believed to relieve stress, anxiety, pain, and physical discomfort. Additionally, the strain exhibits beautiful red and purple hues towards the end of the flowering period.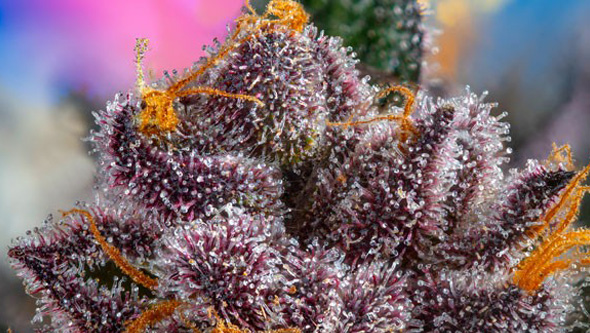 Wedding Cheesecake FF: No Time to Waste
Wedding Cheesecake FF, a fast version strain by Fast Buds, is a cross of Wedding Cake x Cheese x Wedding Cheesecake Auto. This strain follows a light cycle and is ideal for growers in colder regions, with a short flowering period of 7-8 weeks.
Wedding Cheesecake FF offers the best of both worlds, allowing growers to control the size of their plants while ensuring harvest by mid-to-end of September in the Northern Hemisphere.
Fast Version strains like Wedding Cheesecake FF are known for their high yields, making them a great choice for growers in regions with shorter summers. In outdoor grows, these strains can produce an impressive yield of 450 to 800 grams per plant. With THC levels of around 25%, Wedding Cheesecake FF offers a special flavor profile that combines earthy, fruity, creamy, and vanilla notes with a subtle citric aftertaste.
This strain offers the taste of freshly baked cake, making it a must-try for any grower.
Now that you're aware of the most exciting USA strains this season, you can make an informed choice. Remember to select strains that align with your specific needs, such as climate, harvest time, and available space. Fortunately, seed banks offer a wide range of high-quality hybrid strains that deliver exceptional results. Happy growing!
FAQs
Why are USA strains so popular?
USA strains have gained popularity due to their unique and intense flavors resulting from their terpene profile.
What are the most acclaimed USA strains?
Some of the most acclaimed USA strains include Mimosa x Orange Punch, Pineapple Fem, Red Strawberry Banana Auto, and Wedding Cheesecake FF.
Do USA strains have high yields?
While not all USA strains have high yields, they are chosen for their exceptional quality and strong aromas.
What effects do USA strains provide?
The effects of USA strains vary, but they often produce a balanced high, relaxation, and happiness.
Can USA strains help with medical conditions?
USA strains may assist in relieving symptoms such as pain, anxiety, stress, and physical discomfort.